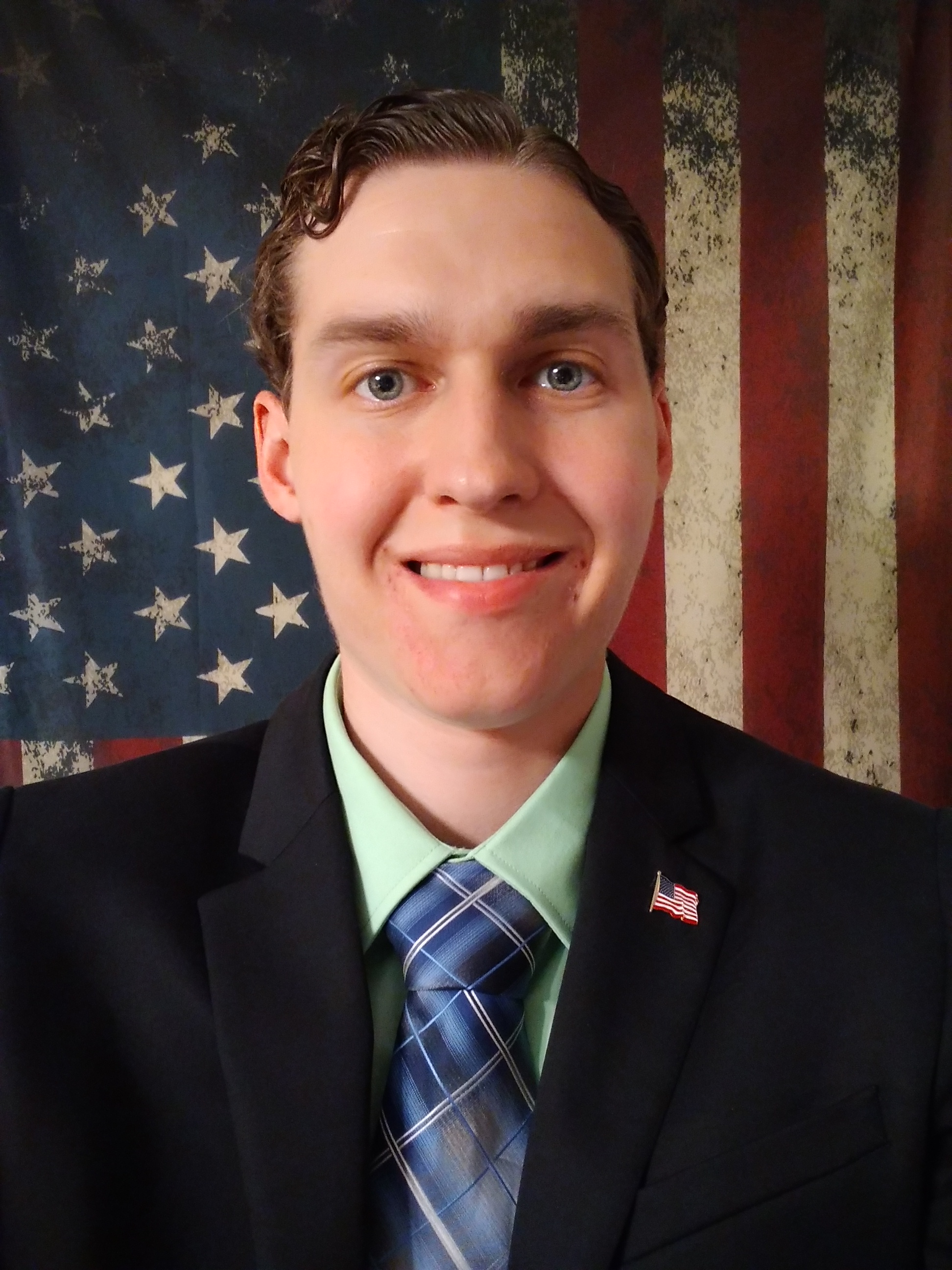 Andre Klass is a homegrown resident of the city of Sanford, born-and-raised right here in Seminole County where he has lived his entire life. An only child raised by a hardworking single mom, Andre often reflects on the strong moral and family values that she instilled which molded him into the person he became today.
Throughout his childhood and adolescence, Andre worked hard to overcome numerous challenges as the result of a diagnosed condition called Asperger's syndrome. Fighting through professional therapies, social obstacles and bullying in school, Andre's difficulties were offset by his strong analytical skills, drive to succeed, and an aptitude for observation and curiosity.
After attaining his professional certification as a computer technician while attending Crooms Academy of Information Technology, Andre switched to virtual schooling to finish his education online, enabling him the flexibility to obtain his first full-time job at a local flight simulation company at just 17 years old.
At the age of 20, Andre started working at the retail arm of one of Central Florida's preeminent computer recycling and refurbishing companies, gradually working up the ranks to become the lead sales and technical associate. In addition to allowing him to flourish socially and find a role comfortably fitting with his technical abilities, Andre credits this line of work for giving him the most important skill critical for any position of leadership: the ability to listen, communicate, and work together with others to develop creative and constructive solutions for the complex problems affecting us.
Andre has now worked full-time in the customer service and technology industries for many years, building up a strong repertoire of community service including volunteering for numerous charitable organizations, becoming elected to the board of his neighborhood association and his political party's executive committee, and taking on the famous role as co-host of the "Tech Talk" radio show, helping listeners with their computer problems live on the air.
Andre became the true success story of a self-made individual who overcame his impediments and roadblocks to become an independent citizen and thriving community icon, thanks to willpower, determination, and the strong personal effort he puts into everything he does. Andre now stands at the ready for the opportunity, challenge and responsibility of becoming your next leader of Seminole County.
Why I'm Running
Being a lifelong Seminole County resident, I have become intimately familiar with the conflicts and struggles that have been affecting my fellow citizens, only for many of them to remain unresolved to this day. While new technology can cure some, most others can only truly be resolved through better leadership. I had the first hand experience of growing up here, attending Seminole County's public schools, working for Seminole County based employers, buying my home here in Seminole County, and this is where I'll want to raise a family someday too. If you are reading this, you are likely one of the nearly half-million people whose lives are rooted here in Seminole County like me, and also care deeply about the well-being of our community. So when I began researching to find out what opportunities would allow me to have the most positive impact, I decided to become the very first candidate to file for the Seminole County Commission, District 5 seat in the 2020 election.
A position of civic leadership is truly the most important customer service position of them all. -Andre Klass
Accountability and responsibility are some of my closely held moral values which led me to where I am today, and advocating to better implement these traits within our government is deeply important to me. Combined with my successful experiences with leadership, aptitude to support my community, and my desires to always do right by others, I know that I will bring forth the change that Seminole County needs. I pledge that I will do my best to be the responsible, transparent, and common-sense leader that you deserve.
A Family Legacy of Public Service
I was not the first member of my family to seek out the opportunity to serve my community and country.
Herbert Israel Klass – WWII Veteran
My grandfather Herb married my grandmother Rose in April of 1942. Exactly three months later, he would enlist in the United States Army, joining the front lines overseas when our country needed him most in the midst of World War II. He was honorably discharged in 1944 after sustaining an injury in the field.


I now hope to continue building upon the Klass family legacy of public service with my candidacy for local office.