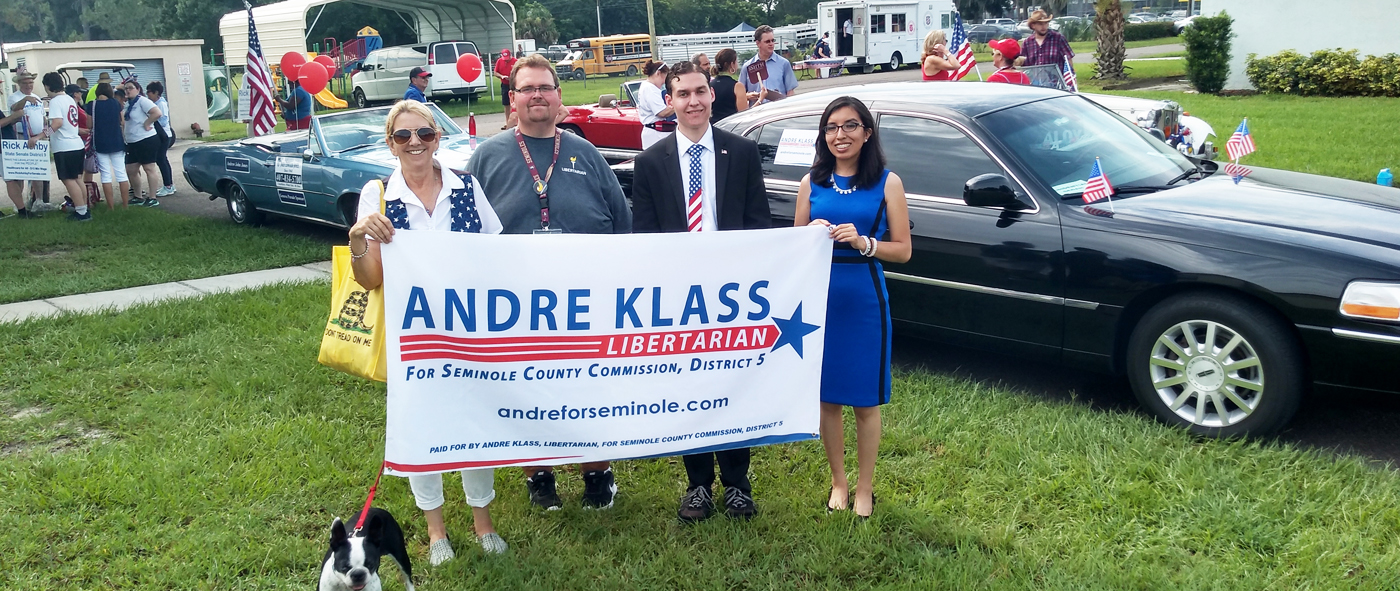 Working Together For Community
My name is Andre Klass, and I come to you not as another politician running for office, but as a lifelong Seminole County resident looking to do my part for the betterment of our local community. As a more independently-minded candidate, my goal is to empower all of our friends, neighbors, and fellow residents across our great county to restore the spirit of cooperation and unity that we've lost over recent years, and work together to achieve our goals of preserving and enhancing our quality of life. I am running under the Libertarian party to better exemplify the values we all share of making our government more responsible, transparent, and accountable to all of us. I will do whatever it takes to earn your vote in 2020, because a victory for me will be a victory for you.
*This website is an archive of a concluded 2020 campaign and is no longer being updated.*
From The Campaign Trail
Here are some of the latest news releases and developments from my campaign!